Welcome to PASSION
Our mission is to enhance your life with personal touch and attention in a relaxing atmosphere. Everything we do here at Passion Nail Bar is geared to our one goal of helping you feel beautiful, healthy and happy. Allow our expert staff to bring out the best in you! We specializes in manicure and pedicure nail therapies, waxing, and first-class customer service. We have created an indulgent menu designed to relax and rejuvenate your mind, body, and soles. Charlotte women: Along with your pampering, receive a complimentary soft drink, water, wine, or beer while you relax. Located less than 1 mile from the Charlotte Premium Outlets outdoor mall, we are the perfect place for your next manicure or pedicure while you're in the Steele Creek, Rivergate, Ayrsley, Fort Mill, and Charlotte areas. Please call Passion Nail Bar today to book your nail salon appointment!
Metal Implements are Sterilized and Sealed
At Passion, we use an autoclave for all of our implements. An autoclave is a sterilization chamber similar to what hospitals and dentists use to sterilize their metal tools. The tools are then stored & sealed in a sterilized pouch. We open a new sterilized pouch in front of each client.
Hand Sanitizing
Each manicure service will begin not only with a clean station but also with hand sanitizing. Nail Technicians wear gloves for each customer as added protection during pedicure services.
Sanitary Paraffin Solution
Paraffin treatments services are bagged for each individual client. This eliminates the risk of spreading bacteria found in those unsanitary communal tubs. The cleanest nail salon in Steele Creek.
Pedicure Liner
Why should you ever have to worry whether or not your spa chair was cleaned properly & thoroughly? Our pedicure tubs have plastic liners that click into the tub. The liner is thrown away after each customer so you'll never have to worry that someone cleaned your pedi tub poorly.
Basic
Beautify your hand/feet with this nourishing treatment that includes cleansing, shaping and cuticle care. Top it off with a massage using an aromatic scent, then the perfect polish application.
Manicure:$15
Pedicure:$25
Combo:$35
Signature
Youth-boosting hand or feet facial with a wonderful mask to condition your skin. Enjoy scrub to refine and a fragrance mud masque for deep moisture. Soothe your senses with an unforgettable, soothing massage and hot towel wrap that will leave you feeling revitalized.
Manicure:$20
Pedicure:$35
Deluxe
Our uniquely blended treatment leaves your hands and feet not only looking amazing, but also feeling amazing! Allow skin to glow with our liquid callus serum treatment followed by a sugar and mineral masque. Envelope your feet in a deeply emollient paraffin masque. Lock in moisture with a hydrating and therapeutic warm lotion massage completed with a hot towel wrap.
Manicure:$25
Pedicure:$40
JELLY
A truly luxurious pedicure experience by transforming the warm water into a soft, translucent, fluffy jelly that will melt all of your daily stress away. Made of natural plant oils that, when added to water, create a smooth gelatinous mixture that will send a thousand sensations of luxury through your toes & soles. The essential oils, aloe vera, and light fragrance will melt the stress and anxiety away while removing toxins and stimulating blood circulation to relax your muscles. Sea scrub applied and massaged to take away dry dead skins. Cooling masque is then applied and wrapped in a steaming hot towel.
Manicure:$30
Pedicure:$45
Extended Massage
Fabulous pedicure! Your whole body will relax in our comfort chair while your feet rejuvenate in a hydro therapeutic spa bath while softening and cleaning your hands or feet. Follow with nail trimming, re-shaping, cuticle care, and callus work. An exfoliating tropical foot scrub and masque will be applied to further remove surface non-living skin cells. 10 minutes of our Reflexology Massage will be devoted to your lower legs and feet or hands. A hot towel is applied and finished with your desired polish.
Manicure:$30
Pedicure:$45
Gel Polishes
Basic manicure or pedicure followed with gel polish application for long lasting nail polish for 14+ days flawless shine. Drying instantly, it gives a resilient mirror finish and strong protected nails.
Manicure:$30
Pedicure:$45
Smooth Feet
Say goodbye to rough, dry, and cracked soles that make your feet hurt. Softens hardened skin and removes the unwanted dead skin cells that have built up layer after layer. Passion Nail Bar applies intense callus serum removal for 4 minutes and scrubs away the thick calluses. Then we use Amope Pedi Perfect Foot File which buffs away the remaining hard skin leaving you with touchabley beautiful feet you will want to show off. Then a surprising sugar scrub exfoliation, soothing massage and hot towel wrap. Finish with polish of your choice.
Herbal Detox
Custom-made herbal mixture just for our Passion Nail Bar clients from our menu of botanical herbs for a relaxing sensory experience. This service includes a feet-soak with 4 different natural herbs, nail and cuticle care, exfoliation, and an aromatherapy massage. Your hands or feet will be pampered with tropical sugar scrub and a paraffin wax & peeling mask. Hot towels are then applied and wrapped, followed with the polish of your choice.
Manicure:$35
Pedicure:$50
RAW Organic
Indulge in this lush treatment for your hands and feet. Organic raw sugar scrub will exfoliate and leave your feet feeling silky smooth. Nails are then shaped, cuticles are conditioned, and calluses are buffed. Followed by an invigorating reflexology deep massage, as well as an organic moisture mask to condition, heal and protect. A warm paraffin will be applied to condition and moisturize the skin. The pedicure is completed with hot towels wrap and your choice of polish. All products are 100% organic. Ideally for chemically conscious people or pregnant mothers.
Manicure:$35
Pedicure:$55
24K GOLD
This majestic Pure 24K Gold pedicure is expertly formulated to moisturize, brighten, and intensively repair skin; made with REAL 24K GOLD foil which highly used in anti-aging skin care solution. Active 24k gold has the ability to expel harmful toxins and significantly hydrate your skin, increasing blood circulation, improving cellular metabolism, thus reduce wrinkle and add shine to dull skin. 24K Gold Scrub and Masque are applied to exfoliate and eliminate the skins impurities, dryness, and dead skin cells then hot towels are applied. Paraffin wax to soften and keep moisturize for 24 hrs then luxurious lotion combined with oil is applied during a relaxing massage to soothe sore feet and calves.
Manicure:$40
Pedicure:$60
Princess
(under 10 years old)
Every little cutie's dream is to be pampered like a princess.
Manicure:$12
Pedicure:$20
Full Set:$30
Fill-In:$20
Fix:$3/nail
Full Set:$35
Fill-In:$25
Fix:$4/nail
Full Set:$50
Pink Fill-In:$30
P&W Fill-In:$40
Fix:$5/nail
Color Set:$35
Fix:$4/nail
Pink & White Set:$45
Fix:$5/nail
* Zero dry time * No nail damage * Amazing easy removal * Stunning crystal shine * A least 2 weeks high-performance wear
Gel Manicure:$30
Gel Polish Change (hands):$25
Gel Polish Change (feet):$30
CHROME Nail Full Set:$25
CHROME 2 Fingers:$5
CATs Eye Full Set:$15
CATs Eye 2 Fingers:$5
Paraffin Treatment (Hands or Feet):$10
French Manicure:$5
Buffer Shine:$5
Nail Design:$5+
Temporary Tattoos:$5+
Princess Polish Change - Hands:$7
Princess Polish Change - Feet:$8
Polish Change - Hands:$10
Polish Change - Feet:$12
Intense Callus Treatment:$10
Extra Massage:$10
Tropical Scrub & Masque:$10
Soaked Off Gel:$5
Soaked Off Acrylic:$10
Gel Polish Add-On:$20
Cuticle Trim:$5
Eyebrow:$11
Lip:$7
Cheek:$20
Side Burn:$10
Back:$45
Stomach:$20+
Whole Face:$35+
Chest:$30+
Under Arm:$15+
Half Arm:$20+
Full Arm:$30+
Half Leg:$30+
Full Leg:$45+
Bikini:$25+
Brazilian:$35+
Chin:$8+
Neck:$15+
Threading causes less discomfort than brow waxing. Because it targets individual hairs, threading keeps skin irritation to a minimum. Excessive pulling on the delicate skin around the eyes is eliminated. For those sensitive to waxing or depilatory products, there is no exposure to irritants.
Eyebrow:$14
Lip:$8
Chin:$12+
Cheek:$25+
Dreaming of long, add volume luscious lashes that last up to six weeks. An excellent choice for both everyday wear and special occasions.
Flares Lashes:$25
Flares Touchup:$10+
Plenty of people turn to a salon to tint their eyebrows and eyelashes a darker color. After the treatments, they look picture-perfect every day for about a month or two — without needing to apply makeup.
Specials
Monday & Tuesday
Deluxe Pedicure $35 (Save $5)
Punch Card
Collect 10 Stamps Get FREE $40 Gift Card when you pay in CASH $25+ up
(All offers and discounts cannot be combined. Limit 1 stamp per day.)
Events & Parties
Our beautiful salon is the perfect venue for bachelorette parties, bridal parties, corporate events, birthdays, baby showers, or any reason to party. Passion Nail Bar can accommodate all your party needs. Relax, socialize, and let us pamper you and your guests.
Schedule an Appointment
We highly recommend scheduling appointments. Walk-ins will be accepted if we have cancellations or availability. Cancellation Policy: Passion Nail Bar would appreciate a phone call in advance if you cannot make it to your appointment or if you are running late. 10 Minute Grace Periods Your appointment will be lost 10 minutes after your appointment time. After 10 minutes we will consider you a walk-in and give you the next available time slot.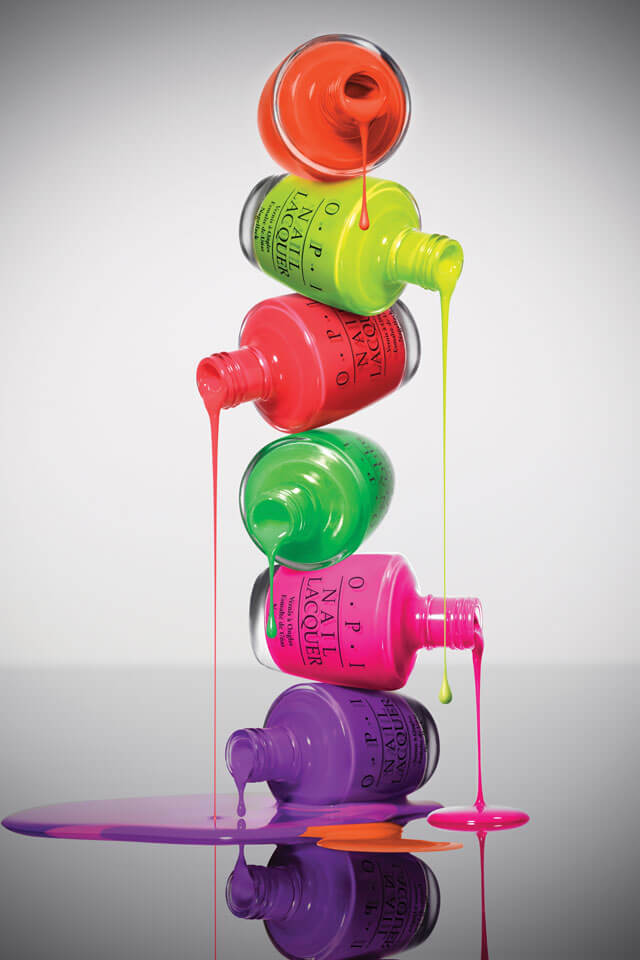 Mini Spa Party
You're never too young to get pampered. Book your child's party with us. Please call for additional information.
Gift Cards
Give the gift of beauty! Gift cards make the best gift for someone who needs a little pampering- and who doesn't? Gift cards are redeemable for any services or products. At this time gift cards can only be purchased by coming into the salon.
Health Conditions
When making appointments or walk-in please let us know if you have any health conditions, allergies, or injuries.
Call us today for an appointment!
(980) 355-3535
4833-F Berewick Town Center Drive
Charlotte, NC 28278
(We are beside Harris Teeter in the Berewick Town Center. 1 minute from the Charlotte Premium Outlet Mall. Passion Nail Bar is a fantastic nail salon to get a manicure or pedicure in the Steele Creek, Ayrsley, Rivergate, Fort Mill, and Charlotte areas.)
Map: https://goo.gl/maps/zVJB4XE84h12
Passion Nail Bar Business Hours:
Monday - Saturday:
9:30 am - 7:30 pm
Sunday:
1:00 pm - 5:00 pm